Product Version Features
| SKU | Diameter | Strength |
| --- | --- | --- |
| R 198-32-280 | 0.286 mm | 9.8 kg |
| R 198-32-300 | 0.309 mm | 11.95 kg |
| R 198-32-350 | 0.354 mm | 15.8 kg |
| R 198-32-400 | 0.405 mm | 21.15 kg |
The XTREME CAMO lines as the name itself suggests, has been specially designed to withstand extreme fishing conditions as gravel bars and snaggy swims. Produced by innovative technologically copolymers, Xtreme features a tremendous abrasion resistance, high knot strength, a low stretch and totally memory free, thus combined to a great suppleness and a slow sinking rate. The Camo Green Colour is designed to fish in heavy weed, while the Camo Brown is perfect on high abrasive gravel bars and snaggy swims.
All The Xtreme lines are sold within a tin to guarantee the line extra protection and enable the line to be kept in a permanent darkness and out of direct sunlight as well as to provide the line with a constant level of humidity. Always remember to return the unused line to the tin and store away from heat and direct sunlight. To maintain the line in pinpoint conditions please always remember to wipe your line with a damp cloth at the end of every session, this will remove any debris and increase the lifetime. Please take extra care when loading your XTREME line onto your reel's spool, always allow the spool to spin freely when loading into the reel, applying a good level of resistance by gently trapping the line between your fingers or loading the line from a warm bucket of water thus to reset any memory coils, giving you a perfectly filled reel's spool.
---
---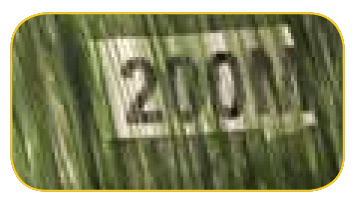 Each spool is labelled every 200m for the maximum accuracy when loading your monofilament into the reel. This will allow you greater flexibility when partially loading your spools and give you the indication of how much line you've left.